Info: Your browser does not accept cookies. To put products into your cart and purchase them you need to enable cookies.

Equipment
Cooking Equipment
Combi Oven
Lainox Sapiens by Naboo
Sapiens Series - SAEB071
Santos Ice Crusher
Selmi Chocolate Coating Machine - R200
Sapiens Series - SAEB071
Sapiens Series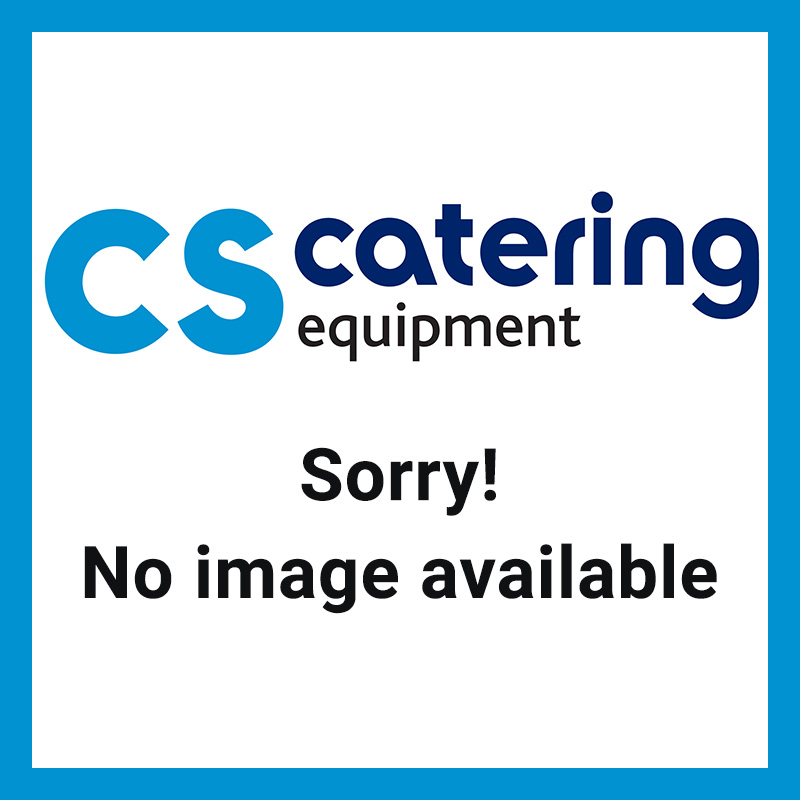 Model: SAEB 071
Chamber Capacity:7 x 1/1 GN
Total Electric Power (kW):10.5
External Dimension (mm):875 x 825 x 820 (H)
Power Supply Voltage:3N AC 400V - 50Hz
Sapiens is the oven for assisted cooking with electronically managed manual controls. It is equipped with LAINOX automatic programs, 95 cooking programs already in its memory and can contain up to 99 cooking programs saved by the user, each of which can have up to 4 cycles in automatic sequence.
Sapiens is not lacking any of the automatic or manual controls that are indispensable for the best and most consistent cooking results. The Sapiens equipment and functionality demonstrate the treatment of the project and attention that LAINOX has dedicated the user.
Automatic
Cooking program Autoclima
Fast-Dry
Manual
Manual cooking
Chamber pre-heating
Humidifier
Steam outlet control
Manual cooking chamber cooling
Cleaning program
High visibility alphanumeric command display
Key for managing the 4 cooking cycles with LED display
Backlit key for access to programs that were saved and are to be saved
Scroller Push knobs (choose and confirm)
Multiprogram keypad for selection and immediate start of a pre-saved cooking program (an ideal function for quick catering- optional)
Timed lighting
Ergonomic door opening
USB connections to download HACCP date, update software, load/download cooking programs.
Automatically retractable hand shower included
It naturally allows manual cooking, with the ability to set up to 4 cycles in automatic sequence and core temperature control cooking using the option multi-point or needle probe.
Eco Speed

With the Eco speed function, by recognizing the quantity and type of product being cooked, Sapiens 
optimizes and controls the delivery of energy and maintains the correct cooking temperature, preventing any fluctuations. 
Result: I use only the amount of energy needed. 
-10% energy 
-30% water 
-5% weight loss *





Eco Vapor

Sapiens recognizes the level of steam and only uses the amount of energy required. With the Eco Vapor system, 
there is a definite reduction in water and energy consumption thanks to automatic control of the steam saturation in the cooking chamber. 
-10% energy
-50% water
-10% steam **Compared to our previous model





Fast Dry®

 Dry, Crispy Cooking

The patented Fast Dry® system (active cooking chamber dehumidification system) ensures perfect crispiness and 
browning of fried foods, grilled foods, desserts and bread, even at full loads. It uses 100% of the load capacity.





Autoclima®

 Tender, Juicy Cooking

The LAINOX Autoclima® system automatically controls the perfect climate in the cooking chamber. 
The temperature and humidity are automatically controlled at the ideal levels according to the food to be cooked. 
Juiciness and tenderness are also ensured when warming pre-cooked foods.
SCS

 Solid Clean System

Sapiens launches a new optional automatic cleaning system with an exclusive, patented system. LAINOX exceeds current systems, both those that use different types of tablets that can be manually placed in the appropriate locations and those with tanks that hold the detergent for the cleaning system. The detergent is supplied as a powder and then diluted in water and sprayed inside the cooking chamber. This process is completely automatic. The combined action of the product with the steam and then rinse water have maximum effectiveness against the grease and residue deposited during cooking. Sapiens is loaded from a jar with an internal cap in soluble sugar inserted in the drawer that the system manages independently and that is simply screwed into place.



Super flat
Square, trendy design manufactured with the top quality materials with a focus on hygiene and aesthetics. Naboo is a registered trademark and has been developed to give users maximum ergonomics in the kitchen, featuring double glass door, heat reflecting interior and low external heat emissions with mirrored effect that is easy and practical to clean. Another innovation is the organized hideaway spaces for detergents and various accessories, hand shower, core probe and USB port.